Pickling with Cornersmith
About the class
The Essential Ingredient would like to welcome Alex Elliott-Howery, owner of Cornersmith, into our Cooking School to teach at this special event.
Learn the art of vinegar-based pickling & preserving, and work with the seasons so you can savour your favourite produce all year round. In this fun, hands-on class, Alex will teach you everything you need to know to start bottling at home. She will cover vinegar types, sterilizing, heat processing and storing methods. She will also share her tips on how to use traditional preserving techniques to reduce food waste at home. There will be plenty of tastings and time for questions.
The Menu
Each student to prepare and take home
Canned Beetroots
Roasted Pickled Fennel
Spiced Pickled Pears
This course includes a ploughman's lunch accompanied by the delicious Cornersmith Pickles and relishes
About Alex
Alex Elliott-Howery is the co-founder of what has become a thriving and boundary-breaking food community in inner-Sydney.
She runs the Cornersmith cafes, renowned for their big hearts and strong conscience when it comes to sustainably sourced food. Alex teaches pickling and preserving workshops at the Cornersmith Cooking School, The Picklery. She is the co-author of two cookbooks, Cornersmith Recipes from the Café and Picklery and recent release Salads & Pickles. Alex has a passion for using traditional preserving techniques to reduce food waste in her home and business kitchens.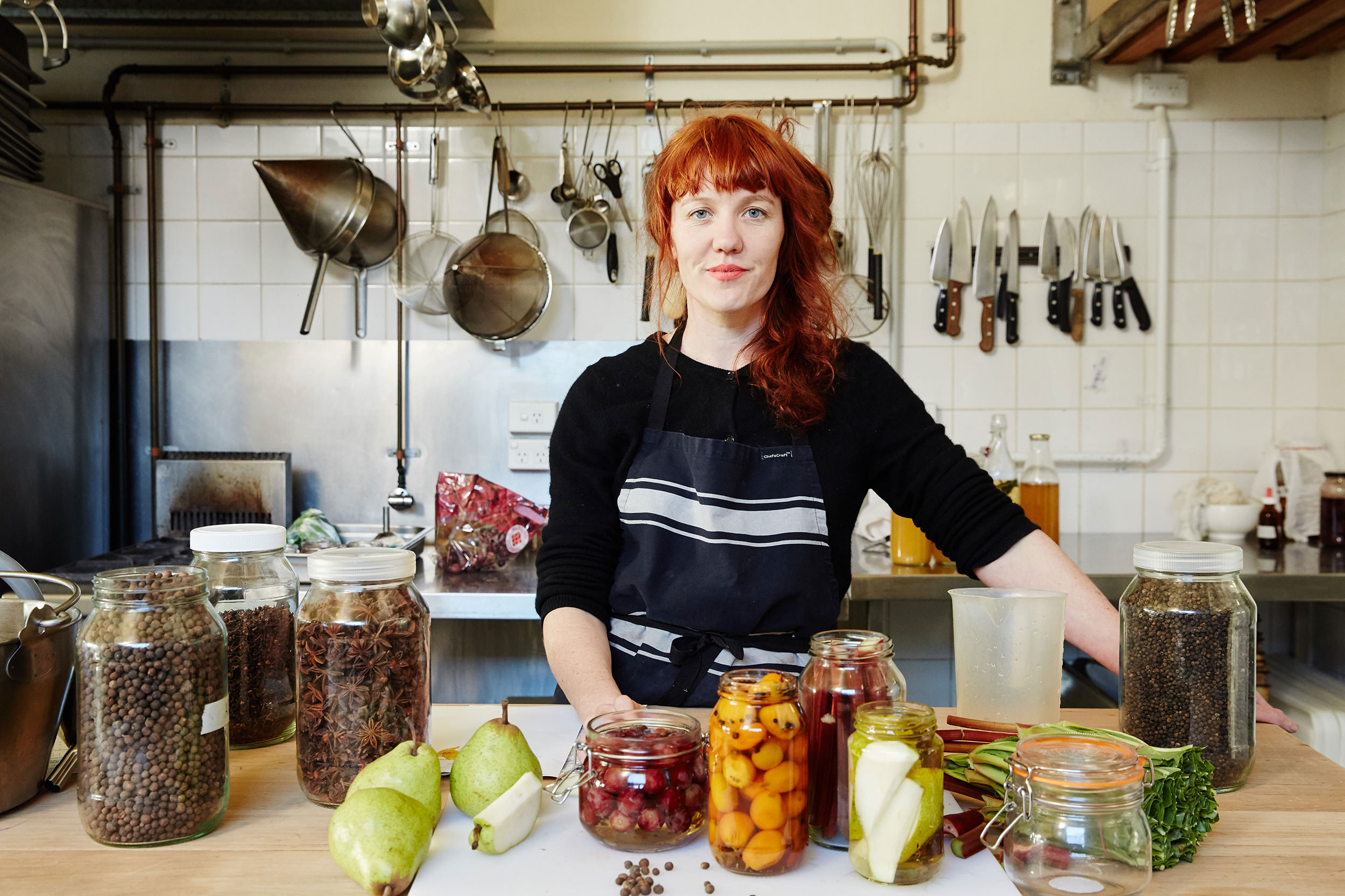 Parking is available at the rear of the store. In the event that the car park is full and you need to park on the street we strongly advise that you thoroughly read street signage as most parking in the immediate vicinity is ticketed and parking inspectors are active in the area 24/7.
---
Booking Conditions:
Cancellations are non-refundable.
A change in personal circumstances does not entitle a ticket holder to return or exchange a ticket.
All bookings are confirmed on receipt of full payment and if a seat is available.
Reservations may be transferred to other classes with 30 days notice.
If you are unable to attend a reserved booking, you are welcome to send someone else in your place.
Reservations for classes and events close 30 minutes prior to the start time.
All classes and events require closed-in shoes.
The Essential Ingredient reserves the right to alter or cancel a class. Every effort is made to contact and accommodate guests in the event of alterations or cancellations. If a class is cancelled or moved to a date and/or time you are unavailable, you are entitled to a full refund.
Please inform staff of any dietary requirements whilst making a booking, we will attempt to accommodate you to the best of our abilities. Please contact us on 02 9555 8300.
About the presenter
The Cooking School at The Essential Ingredient Rozelle offers a variety of cooking classes hosted by dedicated local and international chefs in a relaxed and friendly environment.