Meat – The Ultimate Companion, Book Launch
About the class
Book Launch
Meat – The Ultimate Companion
Anthony Puharich (Victor Churchill) and Co-author Libby Travers
We invite you to come for an intimate chat with Anthony Puharich and Libby Travers where they will answer your questions and talk to you about all things Meat!
Meat – The Ultimate Companion walks you through the eyes of the farmer, the butcher and questions you need to know before selecting meat. This stunning book has over 110 recipes showcasing the major cuts and drawing on cuisines and chefs from around the world. Lavishly photographed and illustrated, it is sure to become a modern classic and a requirement for every kitchen.
Anthony will demonstrate a recipe from the book and also have some meat delicacies for you to try, accompanied by a glass of wine.
Ticket prices
$20- includes Wine and tasting of Anthony's creations
$79.99- Includes a copy of Meat-The Ultimate Companion (RRP $79.99), wine and tasting of Anthony's creations
"You hold the right book in your hands. Learning from it will be delicious." Anthony Bourdain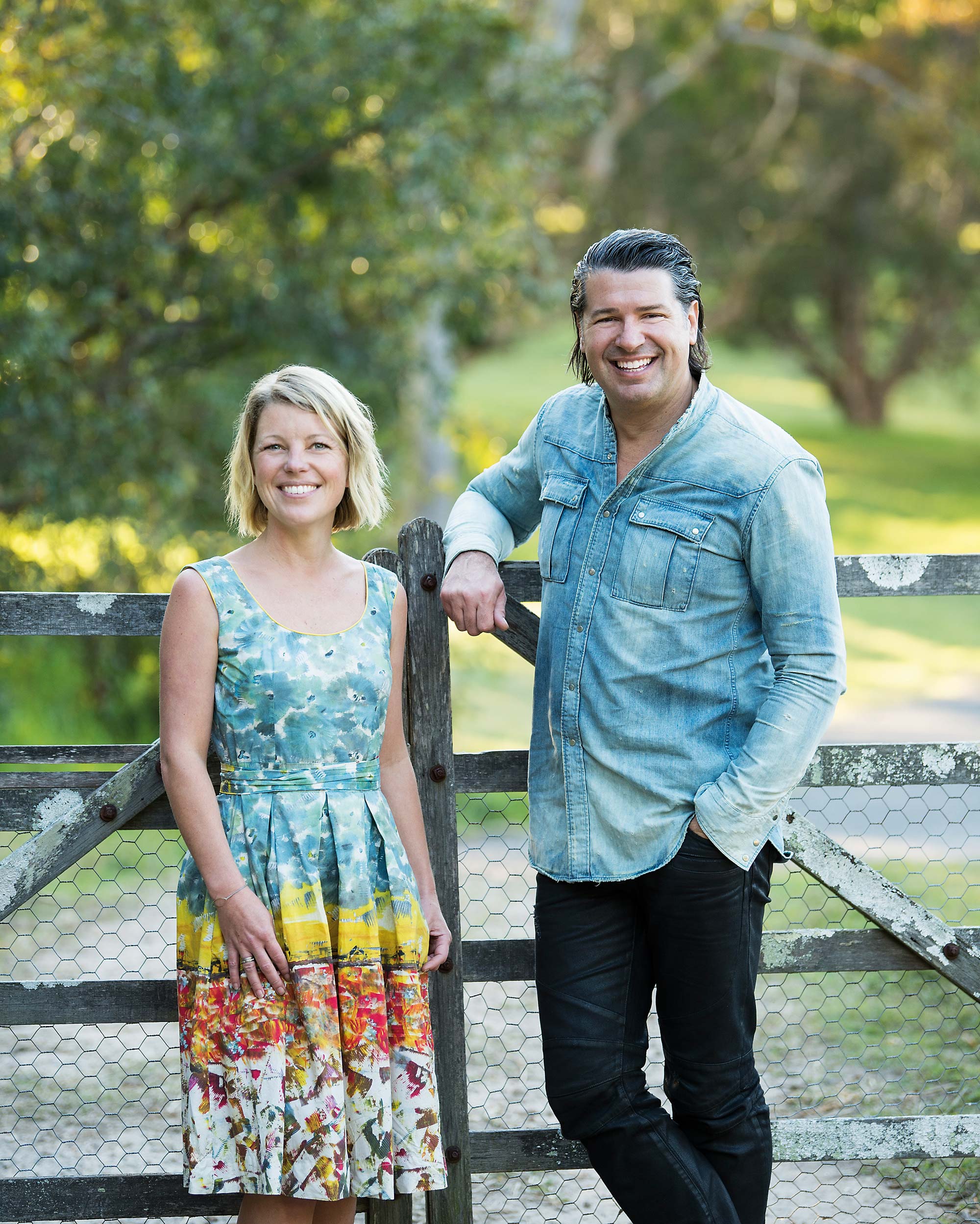 Anthony Puharich is a fifth-generation butcher, but he's not your traditional butcher. Wholesaler of quality meat to many of Australia's finest restaurants and co-owner of Victor Churchill, the "Bulgari of butcheries" in Sydney's Woollahra–a site visited by pilgrims from Oprah to AA Gill –he holds a unique position in the Australian food chain, by linking the farmer and the chef. Over the years he has developed an in-depth understanding of what is required for a producer to be the best: animal husbandry, breed and feed, and the techniques required at the butcher to respect those animals best.

Libby Travers is a food writer, commentator and communications consultant who has worked with some of the biggest names in food. Her interest in food focusses on its place in a country's culture and customs–with a particular soft spot for all things French. Libby is an advocate for food and wine that is produced sustainably and the importance of conviviality at the table.

PARKING
St Margaret's Car Park at 417-435 Bourke Street, Surry Hills is a great option for parking with 80 spaces available and a 5-minute walk from the Cooking School. Casual parking rates after 5pm are $4/hour.
https://goo.gl/maps/wjqrwSKXBFF2 
Booking Conditions:


Cancellations are non-refundable.


A change in personal circumstances does not entitle a ticket holder to return or exchange a ticket.


All bookings are confirmed on receipt of full payment and if a seat is available.


Reservations may be transferred to other classes with 30 days notice.


If you are unable to attend a reserved booking, you are welcome to send someone else in your place.


Reservations for classes and events close 30 minutes prior to the start time.


All classes and events require closed-in shoes.


The Essential Ingredient reserves the right to alter or cancel a class. Every effort is made to contact and accommodate guests in the event of alterations or cancellations. If a class is cancelled or moved to a date and/or time you are unavailable, you are entitled to a full refund.


Please inform staff of any dietary requirements whilst making a booking, we will attempt to accommodate you to the best of our abilities. Please contact us on 02 9555 8300.


Click here to view our full terms and conditions.
Proudly sponsored by:
 
About the presenter
The Cooking School at The Essential Ingredient Surry Hills offers a variety of cooking classes hosted by dedicated local and international chefs in a relaxed and friendly environment.