Italian Pastry Techniques
About the class
Today, our favourite Italian Chef, Jeffrey Simonetta will prepare a delightful selection of Italian sweets with you. This course is hands-on and you will learn a good selection of technical pastry skills.
Upon completion of the course, you will sit down to this stunning selection of Dolce to enjoy with a good Italian coffee!
The Menu
Ricotta Cannoli– Prepare Jeffrey's stunning filling, prepare the dough, fry and fill!
Crostoli– a delicious extra with the remaining cannoli dough dusted with icing sugar.
Sfogliatella– Sfogliatella means "small, thin leaf/layer", as the pastry's texture resembles stacked leaves. Learn to make this super thin pastry and then the art of shaping and filling it to get the delicate layers perfect.
Amaretti– crisp on the outside, chewy on the inside, this Italian almond flavoured biscuit makes a great gluten-free treat any time of day, especially with coffee.
Tiramisu– An Italian classic! Jeffery will share his recipe with you
About the Chef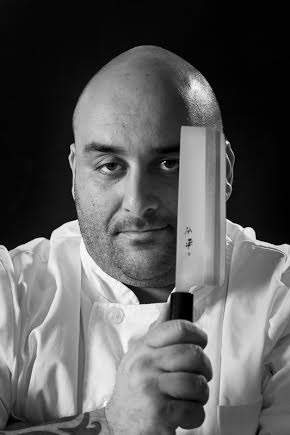 Jeffrey Vincent Simonetta is an Australian–Italian Chef who has worked under some of Australia's most influential Chefs.
His family background, thick with Italian culture, influenced the way in which he sees cooking and produce. It taught him that; "To be Italian is to be passionate. It is to intimately taste wine, sauce, and ripe olives, as well as appreciating simplicity and nature, from the fragrance of the spring air, the skill of the sculptor, and the soul of the painter. It means to belong to a gene pool influenced by some of the most interesting cultures in history and translate those onto a plate".
Parking is available at the rear of the store. In the event that the car park is full and you need to park on the street we strongly advise that you thoroughly read street signage as most parking in the immediate vicinity is ticketed and parking inspectors are active in the area 24/7.
---
Booking Conditions:


Cancellations are non-refundable.


A change in personal circumstances does not entitle a ticket holder to return or exchange a ticket.


All bookings are confirmed on receipt of full payment and if a seat is available.


Reservations may be transferred to other classes with 30 days notice.


If you are unable to attend a reserved booking, you are welcome to send someone else in your place.


Reservations for classes and events close 30 minutes prior to the start time.


All classes and events require closed-in shoes.


The Essential Ingredient reserves the right to alter or cancel a class. Every effort is made to contact and accommodate guests in the event of alterations or cancellations. If a class is cancelled or moved to a date and/or time you are unavailable, you are entitled to a full refund.


Please inform staff of any dietary requirements whilst making a booking, we will attempt to accommodate you to the best of our abilities. Please contact us on 02 9555 8300.


About the presenter
The Cooking School at The Essential Ingredient Rozelle offers a variety of cooking classes hosted by dedicated local and international chefs in a relaxed and friendly environment.