Kombucha and Fermenting for Immunity
About the class
FERMENTS FOR IMMUNITY.
…Just in time to boost your immune system for Winter!
Did you know that around 80% of your immune system is based in your gut?
In this workshop learn…..
– How to support your immune health by supporting your gut health.
– The basics and history of fermentation.
– The basics of making sauerkraut
– The basics of kombucha-making and kombucha vinegar
– How to add potent immune-boosting herbs to your diet and your fermented foods.
– The history and health benefits of "Fire Tonic" (also known as Fire Cider or Maser Tonic.)
What's included in this course?
– Create and take home your own 500ml organic Fire Tonic (perfect for digestion and to keep you healthy all Winter long- a natural "flu shot.") Fire Tonic is a traditional elixir, spiced with immune boosting herbs. It is pungent, delicious and able to be consumed all year round for improved digestive health and immune health.
– Create and take home your own 1L batch of immune-boosting Saurkraut (delicious, pungent and healthy.)
– The class will break for a healthy delicious lunch served with a nice chilled Kombucha
About Sammi
Sammi is a wild and daring Fermentation Revivalist. She is also a workshop facilitator, presenter, nutritional researcher, foodie, wild weed forager and owner at Fermenting Australia. She is based in the beautiful Manning Valley and runs Fermenting Workshops all over NSW.
Sammi is mum to her amazing six-year-old, Jem who is a potent reminder of the importance of high quality, nutrient dense and fermented foods in the family diet. Jem's favourite fermented food is lacto-fermented pickles and he describes himself as a "cheeky fermenter!" He is also her continued inspiration for living sustainably and treading softly on the Earth. She believes that we have borrowed this Earth from our children and her life and business reflect that philosophy.
 Sammi is excited to bring her sense of fun and unique, accessible style of fermenting to The Essential Ingredient.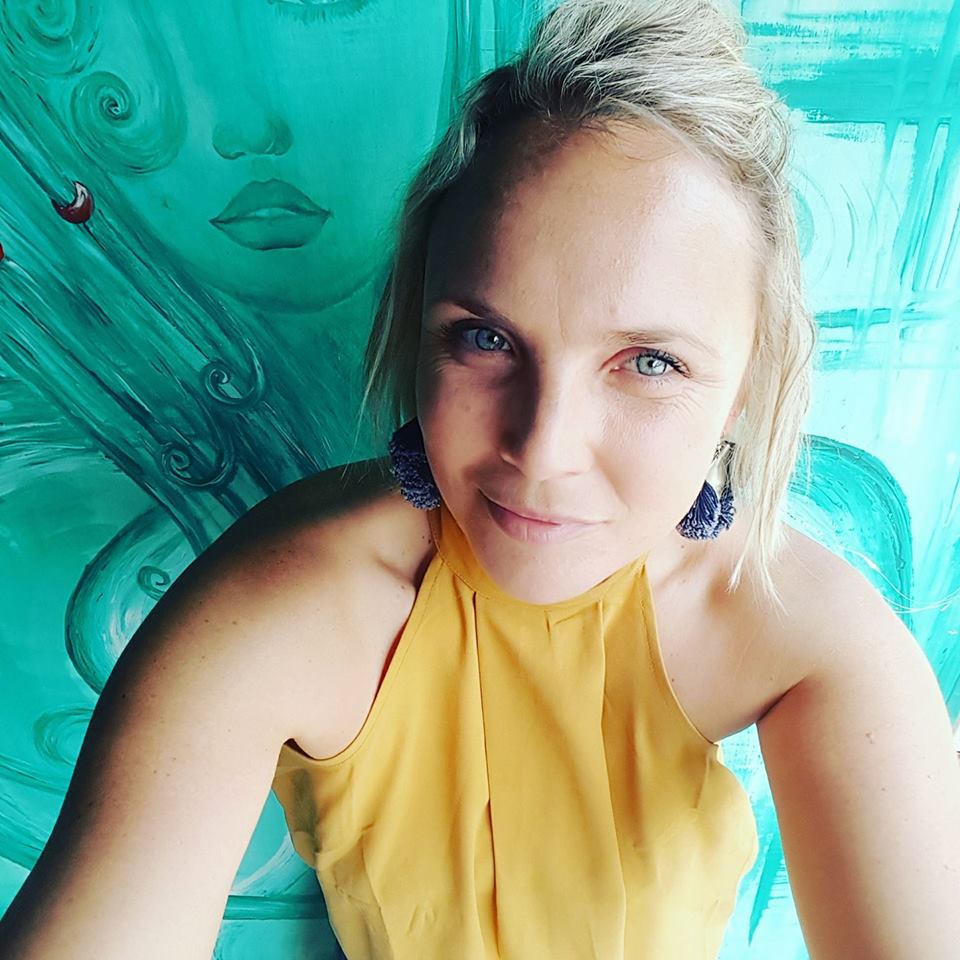 FAQs
To do list!
– Wear closed toed shoes (no 6-inch heels ladies!)
– Please tie back long hair
– Arrive early as the class will start on time (there's a lot to fit in!)
– Save the environment and bring a container in case of leftovers
We love Planet Earth
The Cooking School believes in recycling, reducing waste and reusing where possible. All food waste is collected by an organic recycling company that converts the waste into reusable energy.
Parking
St Margaret's Car Park at 417-435 Bourke Street, Surry Hills is a great option for parking with 80 spaces available and a 5-minute walk from the Cooking School. Casual parking rates after 5pm are $4/hour.
https://goo.gl/maps/wjqrwSKXBFF2
Booking Conditions:


Cancellations are non-refundable.


A change in personal circumstances does not entitle a ticket holder to return or exchange a ticket.


All bookings are confirmed on receipt of full payment and if a seat is available.


Reservations may be transferred to other classes with 30 days notice.


If you are unable to attend a reserved booking, you are welcome to send someone else in your place.


Reservations for classes and events close 30 minutes prior to the start time.


All classes and events require closed-in shoes.


The Essential Ingredient reserves the right to alter or cancel a class. Every effort is made to contact and accommodate guests in the event of alterations or cancellations. If a class is cancelled or moved to a date and/or time you are unavailable, you are entitled to a full refund.


Please inform staff of any dietary requirements whilst making a booking, we will attempt to accommodate you to the best of our abilities. Please contact us on 02 9555 8300.


Click here to view our full terms and conditions.

Proudly sponsored by:
 
About the presenter
The Cooking School at The Essential Ingredient Surry Hills offers a variety of cooking classes hosted by dedicated local and international chefs in a relaxed and friendly environment.